How do you raise a brighter child?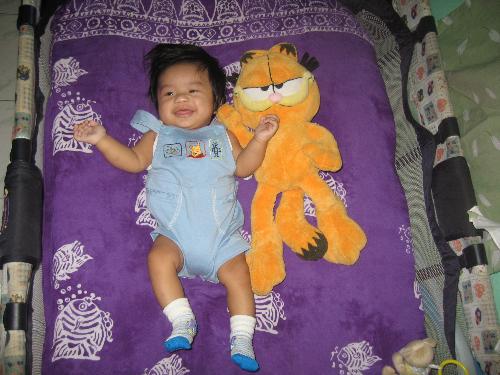 Philippines
December 13, 2006 2:06am CST
My son is only 5 months old. He still doesn't do any tricks like beautiful eyes, or closing and opening of his hands on command.. i don't know if I'm being silly here but my point is that I want to raise him to be a bright child. One report says that the first 8 years, especially the first 4 years, are very important in developing the child's intelligence. And i want to start it right. Just recently a guy from another forum is offering an educational videos for kids 0-12 years old. I'm seriously thingking of buying those vcd's. But is it really effective? Can you give me some tips on how to raise my child to be a bright child.
5 responses

• Philippines
13 Dec 06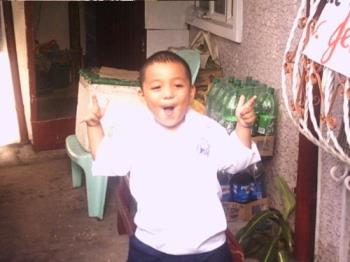 My wife and I played classical music when she was pregnant with our son and during the first two years of his life. So far he's number 1 in his Junior Casa Class of 15 students, talks in English ( were Filipinos ) and gets along very well with his peers.

• Philippines
13 Dec 06
That's what i did before when I was pregnant with my child. but that was only during my pregnancy, I stopped after I gave birth. Maybe I'll continue playing him classical music. What time do you suggest I play the music on..is it during his sleep? i really have no idea. How about the Barneys vidoes? do you think it's good for him?

• United States
6 Feb 07
We've been doing this since I was about five months pregnant. Now my girls are 17 months old and can't sleep without their Baby Einstein Lullaby Classics. They seem to be musically inclined...they dance to every tune or rhythm and they (try to) sing, too. They say that another way of raising a bright child is to introduce them to books early. My daughters love books! They get so excited every time they see a book. We make sure we read to them everyday.

• India
13 Dec 06
Well guide him on each and every step as it will lead

• Philippines
1 Feb 07
I really invest in books. Be sure to allow your kid to browse/scan (when he's young) these books whenever he pleases, and of course, always read to him. As much as possible, don't let a day pass without reading to him. Even a short story each day will do, just so he will get used to it. Reading opens a wide window for your child's imagination and creativity.

• Philippines
6 Feb 07
i would also like to believe this to be true. there's so many benefits of reading to a child. my daughter is 8mos old and even if she can't understand plots and characters, simple things like her trying to turn the pages helps build her fine motor skills. as she hear your words, there's familiarity in sounds and language, somewhere in her brain they are stored. i'm sure other parents have some more tips to share :)

• Philippines
6 Feb 07
My son is 16 months old. Being a proud mama, I think he's quite bright. The thing is, sometimes there are just some things that he discovers for himself. He explores on his own, he plays with his toys, he turns the pages of the book. Everything he does, he learns something. I get surprised with what he's learned. He picks up words just by listening to us talk. I think you should let him explore things on his own. At 5 months old, you can try to read to him already. At this time, his attention span is probably better than a toddler! LOL Oh, we have those VCDs also. I would caution you against excessive usage though. Human interaction is still way way better than the TV, even if it were an educational program designed for kids.

• Philippines
6 Feb 07
hi, you know when i was pregnant, i put a headphone near my tummy so that the baby could hear music (classic or nursery rhymes will do), now that she is 14 months i still do the same thing, i do that when she's taking a nap (day or night), co zsome says the brain development of the baby is while sleeping. But remember that all babies are different.