why mouse is called mouse?

India
December 13, 2006 4:31am CST
why we say mouse as mouse.
3 responses


• India
13 Dec 06
The name "mouse", coined at the Stanford Research Institute, derives from the resemblance of early models to the common small rodent of the same name. Coz it had a cord attached to the rear part of the device, suggesting the idea of a tail.

• India
13 Dec 06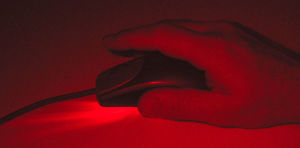 The computer mouse has long dominated the world of pointing devices in computing, people often refer to any generic computer pointing-device as a mouse. An optical mouse uses a light-emitting diode and photodiodes to detect movement relative to the underlying surface, rather than moving some of its parts — as in a mechanical mouse.