Is life always hard and sad for artists?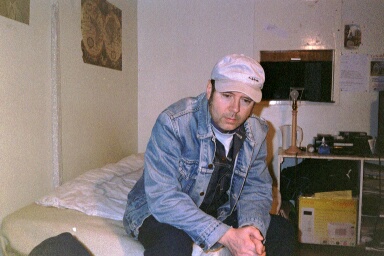 United Kingdom
December 13, 2006 8:46am CST
If we are to believe the myth, life is particularly hard for the sensitive crerative artist, whether poet, writer, musician, painter, or whatever, and their days on earth are full of sorrow, failure, suffering and poverty. Is this a myth or is it true? Why is this? And should we feel sorry for our artists, who give us so much pleasure?
4 responses

• Canada
14 Dec 06
I think it depends on the individual artist, their art, and the circumstances of their lives. I know several artists who make a decent living doing something that they enjoy, and are otherwise happy with their lives. So no I would not generalise. Cheers!

• United Kingdom
14 Dec 06
Thanks, I think you're right. Generalisation in this area is unwise. Ideally, no artist should be miserable; after all, what is more natural than creating? Sadly, a myth has been in existence for a couple of hundred years or more, and it's one that's probably best laid to rest.

• Australia
4 Jan 07
I can only speak for the music artists around me, they work so hard creating their music, they have families to feed but it seems the people who hire them for gigs and such seem to think they can get away with with non payments where ever they can, and along with people only wanting music if they can get it for free from the internet they really have a hard time...

• United States
13 Dec 06
WE all have moments of sorrow, failure and suffering. It isn't just the writers, musicians, etc that have these moments. I feel sorry for anyone that experiences this.

• Beaver Dam, Wisconsin
13 Dec 06
We have a local artist here who makes roughly $100,000 a year selling his paintings. I don't feel sorry for him one bit.

• United Kingdom
13 Dec 06
Wow! That is one lucky man. I wish I had a job like his. Thanks for your fun contribution. Love it. Carl