How many of u like rock songs and of which rockers and why?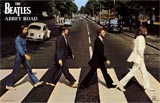 India
December 13, 2006 9:38am CST
I never used to listen rock songs, but now i like few of them cause they sing reality, they sing truth, I like listening to few rockers, Ramstein is my favourite, i like rolling stones and many more. How baut u guys?
2 responses

• India
14 Dec 06
OYEOYEOYEOYEOYEOYEOYEOYEOYEOYEOYEOYEOYEOYEOYEOYEOYE OYE OYE OYE OYE

• India
14 Dec 06
i like Linkin park, Metelica, Groups...coz they rocks