best anime for you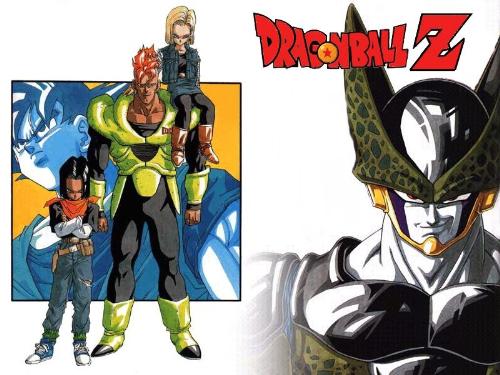 India
December 13, 2006 10:25am CST
well i prefer DBZ as best from all i have seen ... n hunting for others . tell me about ur fav 1 .... i have seen Inu Yasha, Samurai X, Samurai 7, Get Backers, Ghost Fighter, ................ Full Metal Alchemist n more ... though i think FMA is quite a good competitor ...
7 responses

• Philippines
16 Dec 06
The ones I've seen through the years have been Dragon Ball Z & GT, Gundam Wing, Rurouni Kenshin, Fushigii Yuugi, Cardcaptor Sakura, Yu Yu Hakusho, Ah!My Goddess, Akazukin Chacha,Cowboy Bebop, Shaman King, Hunter X Hunter, and still watching Naruto, Bleach, One Piece, Full Metal Alchemist. The impact that DBZ made one me is hard to grow out of, so that still remains the best anime me.

• India
16 Dec 06
well ya that is for sure i agree wid you DBZ is one of the kind of anime which makes anyone love anime ...

• Philippines
16 Dec 06
I think I still would have loved anime even if I hadn't seen DBZ. It just so happens that it was the first anime I ever saw that's probably its more memorable than the other animes I've seen.

• Sweden
13 Dec 06

on the animes you've mentioned, i also love watching samurai x, get backers like you. i also love prince of tennis, sorcerer orphen, galaxy angels, visions of escaflowne, pokemon and dragon ball Z... however, my all time favorite is ghost fighters! i love the fight scenes, i love the script, and i love the characters!

• India
16 Dec 06
well i have seen Ghost fighter n ya it is a nice anime n a little similar to dbz (power measuring, improving power) n ya escaflowne i forgot to mention i love that anime too ...... well quite similar tastes ;)



• India
16 Dec 06
well FMA is realy sexy one but i m not that stucked to card captor although i liked some of its last episodes ... its then that i had followed it.