Do u like Biking , Wheeling ??

India
December 13, 2006 11:55am CST
Cud u wheeling , Racing if some one will challange u for racing so will u like to do ??
2 responses

• Philippines
30 Jan 07
i like biking and spent biking for almost a decade now. If someone chalenges me then its a pleasure on my side. But first not on the spot. Still have to prepare specially now that i stop biking for the mean time because of my studies. Before when i was so active on biking i often go out on street to look for someone who wants to race. Most of them are workers who just use bikes on going to work. They always wants to be challenge. So we race for just a 10km then i go back.haha. nice experience huh!?

• Pakistan
13 Dec 06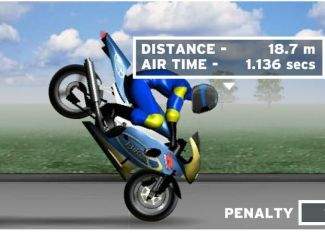 never man! it is too dangerous and even if someone challenge me I am not going to do this kind of things, i m scared

• India
13 Dec 06
But i like to do it and i like to do race with alot of bikers and i won i think if u'll c in %tage den in 100% i won 80% Races on ma bike ma bike is awsome !!