do u think england can return to form and retain ashes by beating australia in remaining tests?

India
7 responses

• India
16 Dec 06
Hard question. There may be a chance.


• Australia
16 Dec 06

No way are the poms going to beat the Aussies this time around because they are not good enough, or at least they are so far showing that they cannot do it. The poms lost the first 2 matches and are well on their way to losing the 3rd one. So, unless they pick up their game tomorrow (Sunday) then the Ashes will be returning to Australia once again. For a while I thought that the poms would win the second test match as they were so far ahead, but then they just fell in one big heap.

• India
14 Dec 06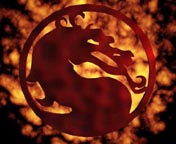 with the kind of situation they are in,its impossible to retain ashes...i mean scoring 500 runs in the 1st innings and still losing the game is really bad..


• India
16 Dec 06
there is no way to england to beat aussies on their home grnd.With key players like vaughn,harmison injured,,trescothic returned to home the whole thing is getting worst for them. Aussies will b having a complete white wash in their hand now.

• India
16 Dec 06
no ways, today the aus have demolished the england attack they murdered the england bowlers and from this point of time they have to do something extra ordinary to get up from their. and this less than ordinary england team can do nothing about it