How can a loving God send people to Hell?

Romania
December 14, 2006 5:25pm CST
The premise is correct. God loves us. But His love is strong, rather than weak and permissive. The question should actually be, "How can a holy God let sinful people into heaven?" You can't simply camp out on God's love and forget His holiness. No one is worth enough to enter heaven. But because of His love, God wants us to be with Him. So, Jesus' death on the cross, where He paid the penalty for all that we have done wrong, was God's way of satisfying His holiness and demonstrating His love. Look at that sacrifice: God has done everything possible to keep people out of hell. What have you done about that provision? Are you choosing hell rather that heaven?
3 responses

• United States
14 Dec 06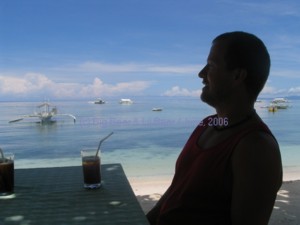 I will not patronize a "God" who, knowing all things beforehand, chooses to go ahead and make a "hell" to which to send those who do not submit to a particular dogma.

• United States
14 Dec 06
I choose heaven and the offer of Jesus' redemptive sacrifice. A book you might appreciate is The Beauty of God's Holiness, by Trevethan. It is a topic many people have not investigated at all.

• India
14 Dec 06
BE IT HELL OR HEAVEN GOD IS THERE TO CARE OF EVERYONE ANYWHERE! JUST LIKE OUR PARENTS SOMETIMES GIVE US PUNISHMENTS FOR COMMITTING SOME MISTAKES, SAME WAY GOD PUNISHES US FOR OUR SINS. HE HAS TO BEHAVE HARSHLY ELSE WE WOULD NEVER LEARN BUT AT THE END AFTER COMPLETING THE TASK HE GAVE US WE GO IN HIS LOVING ARMS! GOD IS GREAT!