Best restaurant you'd been to?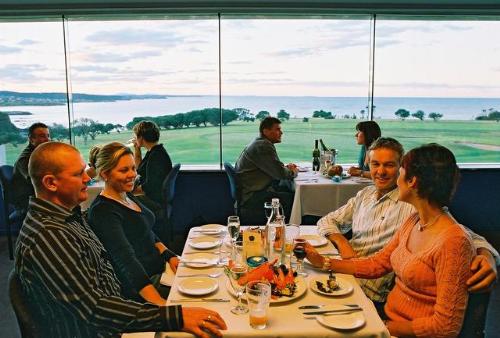 Philippines
December 14, 2006 8:56pm CST
I love food! Me, my boyfriend and my friend always look for the best restaurants wherever we go. For me the best food and restaurant I had been to: Trellis in Quezon City for its sisig Aristocrat for the convenience and well, great taste of iced tea and super meat recipes, Tagaytay restaurants which I forgot the names, Dencio's Little Asia Max's Ambula for affordable and excellent recipe of rice toppings Not much of a luxurious restaurants but has best recipies and quality service. And your turn to share, what food and where is the best place to dine.
3 responses

•
15 Dec 06
The best restaurant I've been to was in South Africa called the Dros. It has nice pieces of steak and is very cheap. The food is wonderfull and great atmosphere.

• Philippines
15 Dec 06
sometimes, it's really overwhelming that you acn eat great foods at a very affordable price which makes it more tastier. :)

• Philippines
21 Dec 06
on christmas holiday almost every restaurant are its best with many people going out to dine out but not affordable at times.

• Philippines
24 Dec 06
yeah that's true, Christmas is a festive season in the Philippines and most of them in the city prepares the best since the rich people prefer to go out.

• United States
15 Dec 06
Applebees is a great place.

• Philippines
15 Dec 06
where is that? how are the foods in there?

• Philippines
15 Dec 06
I had a great night dining out in shakeys, after 2 hours am still full...forgot about my diet scheme, I'll just continue it next year and be firm on my plans. can't resist the yummy food!

• United States
15 Dec 06
Sweet Water Tavern, Sakuras- both are in Virginia but may have locations elsewhere

• Philippines
15 Dec 06
i hope there will be one here in Manila so I can try on that...or if I go to Virginia I will look for that....thanks.