HID MENINGOCOCCEMIA HIT YOUR COUNTRY BEFORE?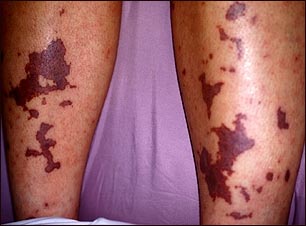 Philippines
December 14, 2006 10:13pm CST
Meningococcemia is the presence of Neisseria meningitidis (also known as meningococcus) in the blood stream. It is demonstrated by blood culture. This disease is hard to identify as it can appear in several different forms, depending on which part of the body the bacteria invade. There can be meningitis or septicaemia, or a combination of both. Most cases of meningococcal meningitis occur in children. Early recognition and treatment of anyone exposed to meningococcus is extremely important to prevent serious illness or death.
1 response

• United States
15 Dec 06
You learn something new everyday. I didn't know about this disease! It sure looks disgusting!