What's the best fruit for health?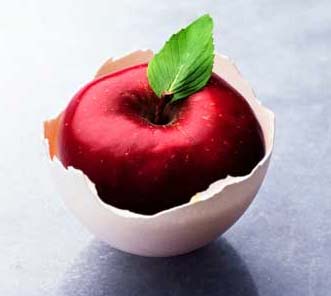 China
6 responses

• China
19 Dec 06
You are welcome, my friend. Thanks for you response. I sent some Mylot tips to your mailbox, please check it ! Another kindly reminder, short response will result to less credit ! Hope you have a good time here! :)

• China
19 Dec 06
thanks, I also like banana, it can improve my mood.

• United States
18 Dec 06
I wasn't sure about this so I looked in up. I found an article that said blueberries were selected the fruit with the most health benefits. It is suppose to help lower your risk or cancer, heart disease, improve brain function, decrease kidney or bladder infections, improve vision, and help with weight loss. I knew it was suppose to be high in antioxidants but I didn't know it had that many health benefits. I think I will buy some while I'm out tomorrow.

• China
19 Dec 06
Yes, maybe different views result to different answer. Anyway, fruit is good to us ~~

• Malaysia
15 Dec 06
each fruit has it's own unique benefits. i can't think of a bad fruit. some have more vitamins, potassium, etc. and that is why i own a juicer. it's a great way to get all the fresh fruit in a drink. it does a wonderful job with vegees, too. i like apple!!! an apple a day keeps the doctor away. supposedly, an apple for breakfast provides more energy than a cup of coffee. try this tasty snack which must be made the night before. peel and slice up an apple and put in a tupperware container. mix in 1/4 tsp. lemon juice and one good squirt of light whipped cream. put the lid on and shake it up. let is sit over night. makes a great breakfast or snack

• India
15 Dec 06
Eating at least 5 servings of vegetables and fruits each day may not be that hard to do when when you look at how small one serving really is: 1/2 cup of fruit 1 medium piece of fruit 1/4 cup of dried fruit 3/4 cup (6 ounces) of 100% fruit or vegetable juice 1 cup of leafy vegetables 1/2 cup of cooked or raw vegetables