I need tips for studying?

United States
December 15, 2006 6:11am CST
I have a big test next week, its our preliminary exam for our second semester, my exam will be 4 days actually. Can you give me some tips that i can use, so that i can study more effectively or things that i should do so that i have more strength to study.
5 responses

• United States
16 Dec 06
I think that you should prepare by getting enough rest. Take intermitent breaks while studying (do something fun). It is good to balance your eating as well (not too many snacks). Please do not overinduldge in caffeine! I always pray when taking exams, but I am not sure if you would want to, but try it, its very effective to talk to God, because He knows the plans He has for you!

• United States
28 Dec 06
yeah, i agree is praying is good. I always pray to god even though i dont have an exam. And thanks for your tip about getting enough rest, it really worked out for me. I finished all my exams now and i am waiting for the results. Thanks for your response.

• Pakistan
15 Dec 06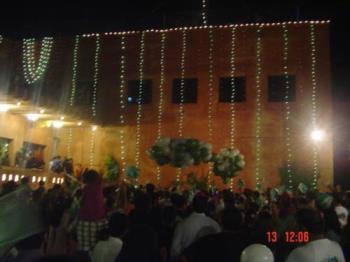 well i think you need hardworking and i suggest that you have to read it again and again and if you feel comfort to write and read so it will be easier and you will learn everything soon first you have to write and then read it 10 times and then write it i hope that you will never make mistakew and what ever you will learn you will never ever forget...

• United States
28 Dec 06
this is one of my techniques in studying, and i can say its quite effective. thanks for your response.

• India
15 Dec 06
first thing is ,wake up by 4am and then meditate for sometime.do some pranayams which will keep u energetic for the whole day. Then start reading and concentrate deeply.After every 30 minutes do pranayams for 2 minutes and study.

• India
30 Dec 06
1. Try to study during wee hours. (Between 3 a.m. to 5 a.m. or 6 or 7 a.m.) 2. Take one subject, list out things you know you are confident of answering. List out things which requires to be studied again. Take a scribbling pad and make note of a point - with one point you should be able to take the link and write 10 sentences. Like this, you make note of several 1 line points which should help you remember the whole thing. For every 2 hours of study, just relax for 10 minutes. Do not spoil your sleep due to tension. YOu should sleep normaly 8 hours. Sleep is very important from health point of view. During exams, do not waste time on listening to music, TV, games etc.

• India
29 Dec 06
dont spend more time in internet..concentrate on your studies for some daya (when u have exams)