Question to all regular tea drinkers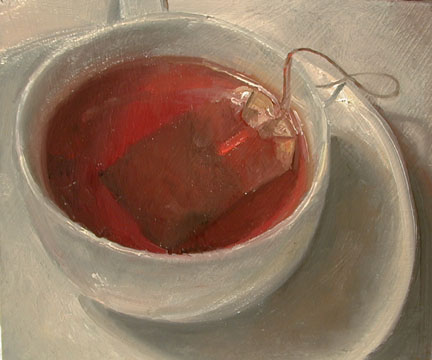 India
December 15, 2006 8:26am CST
My mom drinks 2 cups of tea daily. One in the morning & one in the evening. If due to some reason like if we are travelling & my mom doesn't able to drink tea at her regular time, she has headache. After drinking tea, her headache disappears. Actually I am 18+, but still a cow-milk drinker lol...so I was just wondering if this happens with all regular tea drinkers?...i mean the headache thing??
4 responses

• United States
15 Dec 06
It's probably because she needs addicted to the caffine in the tea and it can cause headaches if you don't have it.

• United States
17 Dec 06
It's normal and besides not drinking caffine anymore (and getting through the withdrawls) there's nothing she can do besides drink something with caffine in it.



• India
15 Dec 06
I do not make it a habit. I drink Tea or coffee, but can go with out it...! You also develop such a habit..!