Appropriateness of some members Avatars?

Australia
December 15, 2006 7:30pm CST
Do you think that mylot should enforce soem sort of regulations monitoring some members avatars? Are lingerie wearing shots of girls sprawled across a bed appropriate for a community forum? For that matter, is a picture of someone kissing another person appropriate? What sorts of photos do you consider to be appropriate/inappropriate?
10 responses

• United States
16 Dec 06
Yes this would be ok to do. Your showing people that nasty picture. Why can't others do the same. Out of all the pictures on mylot. I truely feel yours is the worst. Kissing is nasty and you promote nastiness. Your free to list it if mylot allows. But shoot your sapose to be a proud mother would your baby not do?


• United States
19 Dec 06
Nasty? I saw no tongue. No one was playing tonsil-hockey in that pic. If they were, I couldn't see it. No one was grabbing anything inappropriate. It was just a simple kiss. I honestly don't see how a simple kiss could be more offensive than a picture of a girl with only an inch strip of cloth covering her "vitals".

• United States
16 Dec 06
I really haven't seen any Avatars that are too inappropriate. I think that some people have personalities that are a bit more risque than others, and this is portrayed in their choice of Avatar. The Avatar is supposed to provide a hint of your personality, after-all.


• United States
16 Dec 06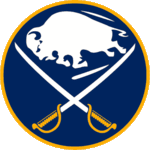 That I am one of the world's biggest Buffalo Sabres hockey fans!


• Singapore
16 Dec 06
i dont have a problem with avatars...as long as it's not of some other movie stars...i find it funny that some men love to put up some pretty women up as an avatar, hoping to get good response!!

• United States
17 Dec 06
Yes because some of the members of mylot are young.

• United States
17 Dec 06
Well, I really think it's up to mylot to decide what's appropriate and what's not. Since they enforce rules on guidelines, I can't believe they're not as strict to the avatars as well.



• Australia
17 Dec 06
I believe that more stringent control of overtly suggestive avatars would be appropriate for mylot. They are an unfortunate distraction in my opinion, which diminishes the dignity of the forum. The owners of such might consider that they are an expression of some aspect of their personality, but even so, it would be inappropriate to have a particular "statement" of such distracting nature inserted into every discussion that the member chooses to become involved in.