What's your hair colour?

India
8 responses



• Romania
5 Jan 07
I like all the colors but the one which i love mostly is the green or the blue one. I love those colors and i can't imagine a world without any colors. I don't like too much the color brown and black. My hair color is brown but i would like it to be green. I think i will paint it in green. Good luck!

• United States
27 Dec 06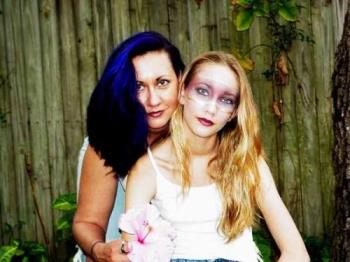 It depends on my mood for the month. I have black hair but I have put streaks in it to sometimes be purple and sometimes blue. When a person first hears about it, they do not quite get it. But when they meet me in person and talk to me, they realize that it really does fit my personality!:)

• United States
17 Dec 06
I have long naturally light brown hair.