Do u believe stupid Superstitions???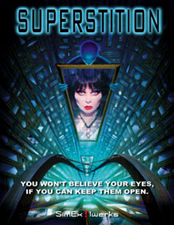 India
9 responses

• Hyderabad, India
17 Dec 06
some times i believe in that one

• India
17 Dec 06

No.. i don't.. but. what all r actually called superstitious? i wanna know tat.. do u believe in it? I dun't believe tat devils exist.. still am afraid of it.. he he!! then.. they say aometh abt cat, widow n all na.. i don't believe all those.. i won't encourage too..

• India
18 Dec 06
humm.. I too yold ya i dunt believe abt cat , widow,no:13 etc.. but i'm afraid of devils....GHOSTSSSSSSSS....DRAGONS.. My God!! i couldn't sleep then..

• India
3 Mar 07
hey.. thanks for marking my response to be the best one!!

• United States
18 Dec 06
I'm from the south,in the U.S.,and I think we have more superstitions here than anywhere in the world!There is a superstition to cover EVERYTHING you do.Personally I don't believe black cats are bad luck,I have a beautiful black cat.Having won money in a radio contest on Friday the 13th,I also dont't believe that superstition.On the other hand,I do throw salt over my left shoulder if I spill any, and I don't clean my floors after dark.


• Philippines
17 Dec 06
Sometimes I do but most of the times I don't because it does not make sense.

• Philippines
17 Dec 06
i want to totally not-to-believe, but there are things that couldn't be explained scientifically or common knowledge or just common sense. i reserve some doubt about it anyway.

• India
13 Mar 07
I wont belive in superstitions. Those who are not having belief in themself will believe that stupid superstitions.