Are fish good pets ??????????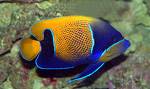 India
7 responses

• United States
17 Dec 06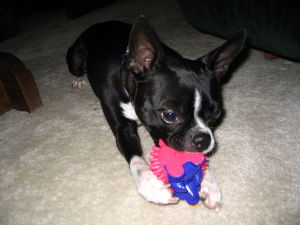 How would you go about hugging a fish? I would agree that they can add color and interest to a room when the aquarium is well kept.

• Canada
17 Dec 06
unless they can fetch...or protect your house when someone breaks in.....I'm thinkin....no...lol

• Indonesia
18 Dec 06
I think it is easier to take care of them. More than that fish will not be naughty and make us troubled

• Canada
18 Dec 06
Well I think that fish would be more of an ideal pet for people leading busy lives and who are away from their home for days at a time. With a cat, you might be able to leave them alone for a night or two. With a dog, it's tough to leave them alone for even a day at a time, as they are very dependant upon their owners. I think it depends on the individual and their lifestyle. I do know one thing though, fish would be a lot cheaper and wouldn't cause as much damage to your furniture lol.

• United States
18 Dec 06
I love my fish. They were my favorite when I was exspecting both of my kids. We have a 55 gal fish tank, and you can just get lost in it when you watch them swim. They are so graceful and wonderous, sometimes you just forget about everything that is going on in your life that is bad, and start to get lost in their world. You feel more calm, and relaxed. I love my dogs and cats, but I admit there are times when all I want to do is flop down on the couch and watch my fish.

• United States
17 Dec 06
Hi! I have fish and I adore them. Granted, they aren't cuddly and don't purr like my cat, but they have personalities and interact with me. One of my fish hides in a cave, but I can coax him out to see me. The little ones come over when they see me because they recognize that I feed them. I chose fish that I thought were beautiful and would be fun to watch. If you don't think of fish as being beyond "just swimming around" or as a creature that is deserving of your love and care, then no, fish wouldn't be a good pet. If you love them for the qualities they possess, then yes, fish are excellent pets.

• United States
17 Dec 06
I dont think fish make good pets.. i think they are more like a living docoration.. to me a good pet is an animal that is by your side protecting you and your house loving and even just playful .. but if your looking for an easy pet then fish are the pet for you .. dogs and cats are alot more work and money .. alot more responsibility too .. so maybe a fish would be good for a child to have as a pet .. but if you want some companionship got with a puppy