Its my life...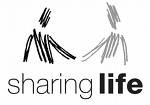 India
December 17, 2006 10:55pm CST
Recently when i went to my home town...i came to know that the girl whom i really loved(....when i am in 9th class...thats when i was around 15 ....)got married .She didnt invite me for her marriage...though i dont know whether exactly its love or attraction at that point of age...i still like her a lot...as she is my first n last love....suppose the girl/boy u proposed (for the 1st) got married?How would be your reaction?? Me ...i took very easy...thinking life is like that...
3 responses

• United States
18 Dec 06
If my ex-fiance got married, I would be happy. I also wouldn't expect an invitation to the wedding. That is just creepy. If she had invited you, would you really have gone?

• Philippines
13 Apr 07
In my experience it was my ex-boyfriend who break the news to me that he was getting married.I can sense it clearly in his voice that he was very uneasy about it.But I just laughed at it because he sound so guilty like he was asking for a blessing that he was getting married.I just laughed at him and said that i wish him best in his marriage.I guess my reaction was just right hehehe

• United States
9 Apr 07
I would be very happy for him knowing that he had found love. I would not expect to be invited to his wedding. If I were invited, I am not sure if I would go or not. I guess that would depend on whether or not I was friends with his new bride as well as friends with him.