How can I lead a stylish life with limited budget?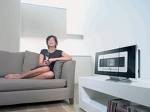 India
4 responses

• India
1 Jul 08
Go for intrinsic style rather than extrinsic ones. I mean, groom style within so that when someone comes in contact with you he knows that you are stylish by the way you talk, your mannerisms, gestures and not by the expensive perfume you have worn..

• India
2 Jul 08
You know what, I have always perceived that you are like that. The moment I saw you sitting on your sette with your hands free and a befitting inimitable gesture I knew that you are a person of immense style and integrity. You are confident, lovable and of course a dynamic task master.


• United States
5 Jun 08
stores like target carry beautiful stuff for the home at very reasonable prices. value city has great deals on some designer labels. look for sales and wait to purchase things when there are discounts or special offers. if you shop at walmart and dollar stores for other items and save money there you will have more money to budget for more stylish things at the other better stores i mentioned.

• Canada
5 Jun 08
I gave up on trying to be stylish a long time ago. Style is too expensive. I'd rather live a saisfying life having only what I need, and what *I* really want, not trying to keep up with everyone else. I've saved a lot of money that way.