" Junk food " is great, but then......

India
December 17, 2006 11:16pm CST
Junk food is great, but then obesity and heart problems and many other fatal diseases are free gifts. Pizzas, burgers, hot dogs, seem delicious and younger generation is living on them but everything delicious is not necessarily healthy. Junk food contains oil which is fatty. It leads to obesity. Junk food contains some kind of fats which don't get burnt even on working or exercising and they just stuck up below the skin. But a college canteen without burgers and hot dog must be a joke. The younger generation loves junk food. But they must be keeping in mind the negatives associated with junk food and its bad effect on the health. So my main motto is avoid Junk food
5 responses

• United States
18 Dec 06
I think everyone enjoys eating junk food. I don't mind fruits/veggies either. The sad thing is a bag of potato chips is way cheaper than most fruits.

• India
19 Dec 06
i think that people (and myself) like junk food because its a lot less messy easy to get and prepare and tasty but it has hundreds of problems lets hope some1 finds something more tasty and healthy than junk foods

• Indonesia
19 Dec 06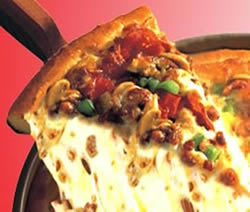 I like junk food. bUt my oarents doesn;t allowed us to buy it iften Even though I always hope to be fat (at least I reach 50kg), but I will not want to get heart attack