do you think art will dissappear?

Romania
December 18, 2006 3:40am CST
7 responses


• Romania
26 Dec 06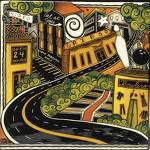 Art is one of the universal things that will never disppear no matter the time. The art will always be present. It cannot disappear it is like the music of Beethoven which has passed so much time. I am sure that the art will exist in any moment in any corner of this world. Good luck!

• United States
18 Dec 06
To some degree yes, and it saddens me. But, more and more machines and computers are taking over. I do a rare art that is lost. It is silhouette cutting freehand with a scissor only. Check out my website and tell me what you think. Okay? I also watercolor. www.mgcreativearts.com A video of me cutting is on the home page...it's fun to watch.