Can be call job the profit online or simply a hobby?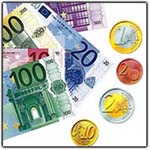 Italy
December 18, 2006 5:30am CST
I think that it depends as is done, if it does him to lost time a hobby can be defined, but if it devotes him a lot of time mixing PTR, Autosurf, Bars, Mylot, auctions online etc. can become also a full time job. 1) that thinks of it? 2) can be lived with the profit online?
1 response

• Italy
18 Dec 06
I know there are people who really live with the profits gained with such online programs.

• Italy
18 Dec 06
\\\\\\\\\\\\\\\\\\\\\\\\\\\\\\ Also I think but it am a hard job. Thanks For Reply. Have a nice day. Bye. \\\\\\\\\\\\\\\\\\\\\\\\\\\\\\\