What are the things that you like to eat?

India
September 22, 2006 5:17pm CST
We all have our personal preferences, as far as food habit is concerned. Let us know one another's food habits. Please mention your country name and what does the food / dish consist of (everybody who has not gone to your country, may not know the local names, so please explain as far as possible)…
8 responses

• United States
3 Oct 06
I like chicken, I put it in dishes with veggies and pasta.

• United States
4 Oct 06
Well, you didn't ask what makes people have chubby cheeks did you? I have lost 70 pounds so far on this chicken and your comment was stupid. You should try a day in a big persons shoes and then you can judge someone!!!! Jerk!

• United States
4 Oct 06
Lasgana, but it is very bad for me!

• United States
5 Oct 06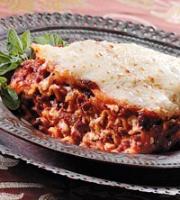 It is a layered dish, with meat sause, pasta noodles and lots ands lots of cheese. Very yummy!!!http://www.bhg.com/home/Lasagna-Recipes.html

•
4 Oct 06
I'm from England, however I do love Italian food, Pasta, I love pasta, although of course in moderation!

• India
25 Sep 06
i will eat anything which wont bit me....i like to have non veg.


• Italy
23 Sep 06
i like eat many kinds of food... i'm very greedy... hihihi i like pasta (italian pasta, spaghetti, maccheroni, troffie al pesto (a tipical pasta of Genoa), etc...), meat, fish (all kind of fish!), cookies (chocolate...), profiterol, sacher torte...

• United States
22 Sep 06
i love veggies, pasta, & halibut! yummy! (not neccesarily all together)