do you drink many cup of coffee a day?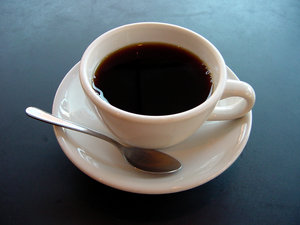 Italy
December 18, 2006 3:57pm CST
i drink just one or two what about you?
7 responses

• Canada
19 Dec 06
I am a coffee drinker i must confess..That is what keeps me going durring the day..I drink min 4 cups a day..I know its not good but hey thats me.

• Portugal
19 Dec 06
Some days I drink 2 or 3 but there are days that I don't drink coffe at all.

• Sri Lanka
18 Dec 06
I usually drink between 1 and two cups of coffe per day. I like the "lift" that coffee gives me in the morning if i am still feeling tired but coffee is not very good for you! Many things are like that... so nice to have but not very good for your body... it's almost evil :-) I enjoy my coffee even if its not good for me!


• Italy
18 Dec 06
I prefer water, so i drink coffe only twice a day after meals