If mylot starts a fundraising for a cause, would you help out?

Philippines
11 responses

• Singapore
21 Dec 06
i dont know...i'm not very comfortable with donation through the net...i dont even know whether do they really donate the money to those organisations or not...i'm a bit sceptical

• Philippines
22 Dec 06
Well friend, I was just saying what if mylot does a thing. Of course if we would trust mylot, why not. As long as they would be open of where they would put the money. Anyway, it was just a suggestion or a what if. . .

• United States
20 Dec 06
I agree with the first response. They really should put a charity option in our earnings options. I would definately give a percentage of my earnings to various charities, especially those for the kids.


• Philippines
19 Dec 06
Hey Akkie67, I'm not saying that it's going to my fund. I said what if Mylot would do such a thing. Sorry but you got it all wrong. I'm not making a fund raising campaign here.

• Philippines
19 Dec 06
Sorry profcentral I had to kasi eh hehe.

• Romania
22 Dec 06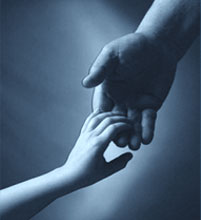 i always agreed that in order to get help, you must help yourself. it's regretable to have problems and nobody is helping you, so, YES i would donate as much as i can if such a situation would occur.

• Philippines
22 Dec 06
Thank you! Such a great help that you would extend to those who need.

• United States
19 Dec 06
I think it would be a great idea to have that option...maybe even a choice of different types of charities. For instance, orphanages, schools, certain diseases, the homeless, etc. I'm not here for the money and would be glad to donate. My earnings are going to my granddaughter to go toward her wedding next summer.

• Philippines
20 Dec 06
Yes, imagine what a great thing this would be to charities. We earn here and for just a fraction of your earnings to donate this would greatly help others.

• United States
19 Dec 06
It'd be interesting. I know that www.there.com donates to the Katrina Relief, so why not we start a donationfor a cause? IT'd do th world a good load of help if every member donates a dollar ...

• Philippines
19 Dec 06
Got that right gwilledwabbit! It's for the good of the others. But of course as long as we know where the money's going. Thanks for responding.

• Australia
19 Dec 06
it would depend on the cause .i would look at it though i think a beeter idea would be to have a charity option in the accounts section so if you wish to the earnings can go to a charity instead of your pay pal account so you can decide how much and when

• Philippines
19 Dec 06
A very good suggestion. I guess even a buck from a member would go along way as it adds up. Thanks.

• Portugal
22 Dec 06
I don´t have any money =/ Mylot don´t pay me so much so maybe I can´d help for a donation =/ What kind of donation can it be? From my side I dono´t believe in donation, just in old Institutions like AMI and other kind, and what about you? If you donate money you don´t help to solve the problem, you must give nice things that people nead to break the problem, give them works to have money and don´t nead your help any more, give them machines to they can work in earth and plant food. =) Give to people what they nead, they don´t eat money. What they want to be free =) regards to you my friend.

• India
20 Dec 06
Yeah , i would be intrested in doin so. but it will depend on how we have to pay it. whether we are payin to mylot or directly to the charity trust. I dnt mind doing charity as far as the money reaches for the said cause.

• United States
19 Dec 06
I am already doing fund raising for a cause. I am the cause.