How much time do you need to spend in the restroom?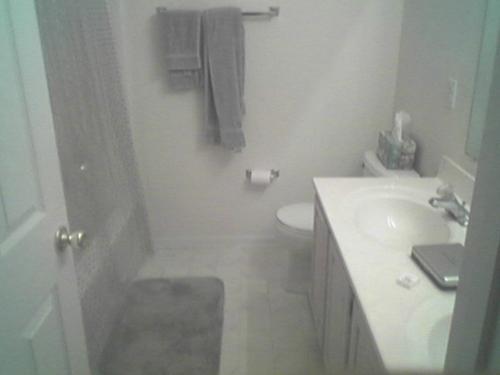 United States
8 responses

• Singapore
29 Dec 06
it will depend on whether i have to wash my hair or not..if no, then it will be about 15 mins and if yes, it will be about 30 minutes. i'm not someone who like to be in the bathroom for too long :D

• United States
19 Dec 06
I am one of these people who is constantly running late for things. Due to this, I have learned to not waste any time anywhere. I do not need a lot of time in the restroom to do ANYTHING. LOL I can take a shower, lotion my entire body, put on makeup and dress in 20 minutes. Now if I decide to blow dry my hair, add another 5 minutes. I am big on time management now.

• United States
19 Dec 06
First, I have to ask, did you think up this question while you were sitting in the restroom?lol. I tend to take a lot of time in there. But it depends on what I am doing.

• Philippines
19 Dec 06
usually i spend 20 to 30 minutes in the rest room but that is if the line for girls are very long. But if no much people in the rest room i just stay around 10 minutes. Although i admit that i retach sometimes in the rest room specially after eating or after a walk.

• United States
27 Jan 07
Personal, aren't we? Hehheheh. I spend about 45 minutes in there. Showering and then combing my long hair takes time.

• United States
25 Jan 07
I spend about 20 - 30 minutes there in the morning and then 10 - 15 before bed, but that's about it. It's not exactly a place I want to hang out though, I mean - there are better places I can be, so I don't linger.

• United States
25 Jan 07
I'm generally not a bathroom hog. I have 3 teens so we have to be considerate. Of course there are times when I just decide to go in and spend tons of time and do all the stuff you put off in your daily routine (shaving! LOL) or just relax. For the most part I'm quick in and out. 15-20 minutes average.

• Philippines
25 Jan 07
1 hour is too much for me, and I usually stay in the restroom for 5-20 min. I also have that king of roommate who stays 1-2 hours in the restroom and its really annoying because for me its not normal and i guess its a psychological problem.