We say camels are best transport in deserts.

India
September 23, 2006 2:33am CST
How long it takes camel without water in the desert?
5 responses

• Jordan
23 Sep 06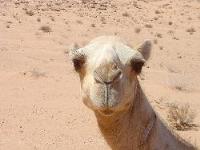 Camels are well known for their humps. They do not, however, literally store water in them as is commonly believed, though they do serve this purpose through roundabout means. Their humps are a reservoir of fatty tissue, while water is stored in their blood. However, when this tissue is metabolised, it is not only a source of energy, but yields through reaction with oxygen from the air 1111 g of water per 1000 g of fat. This allows them to survive without water for about two weeks, and without food for up to a month. Camels are able to withstand changes in body temperature and water content that would kill most other animals. Their temperature ranges from 34°C (93°F) at night up to 41°C (106°F) at day; only above this threshold they start to sweat. This allows them to preserve about five litres of water a day. However, they can withstand at least 25% weight loss due to sweating.

• India
23 Sep 06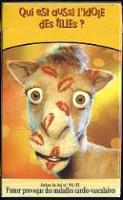 CAMELS "WERE" THE BEST TRANSPORT UNTIL ALL THE FOUR WHEELERS CAME...I GUESS THEY NEVER FOUND HORSES IN THE DESERT...SO THEY BECAME THE ONLY SOURCE OF TRANSPORT.. ...AND MOREOVER THEY ARE ABLE TO WITHSTAND HIGH TEMPERATURE I GUESS THEY GOT HIGH MILEAGE TOO ABT 10-15 DAYS WITHOUT WATER... :)

• India
23 Sep 06
I think the quantity of the water camel takes in one take is around 10 to 15 litres and it can withstand for 15 days without water. It is a reservoir in a desert.

• India
23 Sep 06
how long does it take a camel without water in the desert to do what? die?