do u have a pet animal?what is it?

India
December 19, 2006 1:28pm CST
9 responses

• Spain
19 Dec 06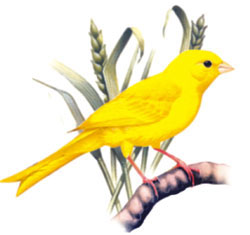 Yes i have a pet, its a canary bird. By the early sixteenth Century, Canaries were prized as pets in the European World. Over a span of five hundred years, through selective breeding, many distinct varieties of canaries have been developed. Though all adult male Canaries sing, some were bred purely for vocal ability, of which the Roller Canary is the best example. The "looks" of a Roller are given very little consideration. Most of these feathered Carusos could easily be mistaken for one of the wild birds.

• India
20 Dec 06
dont u think keeping a bird in a cage isn't good.....



• United States
19 Dec 06

• India
20 Dec 06
i dont have a pet ....thinkng of buying a dog with in few days.