live in or marriage?

Philippines
December 19, 2006 1:32pm CST
Which do u prefer marriage or live-in? mine i want to be married (and now i am), but i rather choose live in first because if we can't get along well we can split without divorce or annulment (their no divorce here in the Philippines). How about you? what do u think?
6 responses

• Philippines
14 Jan 07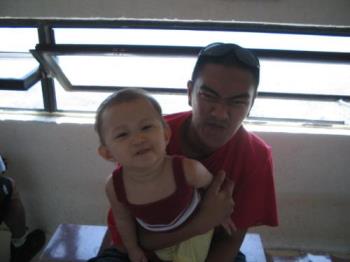 I agree with you cutejhan. I must be blinded with love when I got pregnant first before I got married, lol. But I am trying hard to keep our marriage work because we are blessed with a cute, sweet and loving daughter. The first time that I know I am pregnant I am very hesitate to get married but my husband convinced me that my kid won't inherit his name if I bore a child without marrying him so that's it. I love my husband above all this but I were to choose at first, I would choose to live in first and get to know each other so that you can get away with the relationship and no string attached like now. But still I love my family and thankful that there's no divorce law in the Philippines.

• Philippines
19 Jan 07
yes. That's is my husband reason too (why we need to get married)he want my son carry his name too. and i agree because i love him too. but sometimes i wosh that i'm still unattach. :)

• India
20 Dec 06
marriage......coz every one needs a partner.

• United States
19 Dec 06
I prefer jumping right in and getting married. If you have doubts about your partner or feel like you have to live with them first to see what it's like, perhaps you're with the wrong person IMO.

• United States
19 Dec 06
If the ultimate goal is marriage, then I think living with your partner first is a good idea. You never really know someone until you live with them for awhile.

• United States
15 Jan 07
Personally I can't condone living with a man not married. It is not tipical now a days. I am a single mother I can't show my daughter it's good to shack up with put getting married. If He wants to live with me? We need to be visiting each others homes till we know each other better. Woman give in to much to a man and loose out on a lot. Living with a man for years..No way. Why buy the cow if you can get the milk for free?

•
14 Jan 07
my partner and i are living together for almost two years now and we have talked about marriage and we both agree that when it happens, if it happens then it happens. im not really after getting married because for us we are already united and having a wedding is nothing but a formal announcement.