Microsoft Windows Vista Or Windows XP?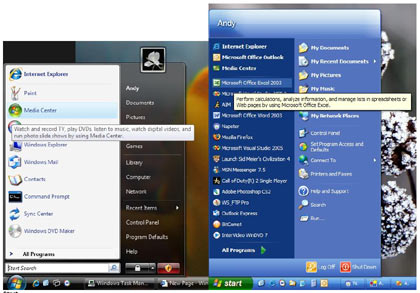 Saint Lucia
6 responses

• Singapore
20 Dec 06
They are almost the same...


• United States
19 Dec 06
I have Xp and I plan on having it for a while. Vista needs a while to get 100 percent stable.

• United States
25 Dec 06
hm i dont know much about mac os. the last time i used a mac was 2 years ago and it was shiity. i am using vista ultimate now, xp is a thing of the past. sooner or later we all have to upgrade so why delay. it's unbelieable that some are still using win98 and claimed it stable when it crashed easily on the Connan show (n my home).

• Indonesia
23 Dec 06
Windows Vista need more requirement needed than windows XP, and for now I dont have a budget to buy the requirement hardware. afterall I heard windows vista looks like macintosh (tiger os) in appereance, but macintosh needs less requirement than vista

• Pakistan
23 Dec 06
i am at vista..and it RoCKS............ simply the best,Though mostly i work in open source environment,and still i would like to perform my admin n network task in open source OS,But for home users or other multimedia,or daily use,surfing internet etc..they all just need Windows VISTA........ so fast,reliable and secure