Tourism in India

United States
December 19, 2006 7:30pm CST
There have been some good threads recently about India and the history and culture of India, as well as the economic growth. I am interested in knowing about tourism in India. Are there any areas or attractions that are especially popular? Are there areas that are known for tourism? Are there areas that tend to be unsafe for tourists? How do the Indian people feel about and treat tourists, overall? I always wanted to travel to Africa, but India has intrigued me since I have been here at MyLot.
2 responses

• India
18 Feb 07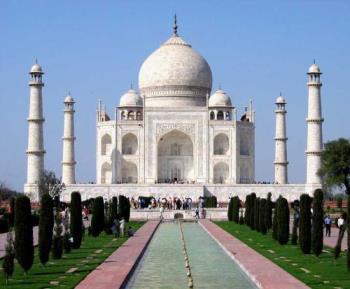 I am so glad to see that you find India so interesting. It s a land with mix of everything. I sometimes feel and very rightly too that God has created a miniature world in India -it has diversity in climate, geographic details. flora, fauna and even people. The History of India dates back to five thousand years from the harrapa nad Mohenjodaro civilisations., the oldest know civilisations along the Indus valley. To read it extensively go here: http://www.incredibleindia.org/newsite/cms_Page.asp India has varied forms of art and culture-you need a life time to see it all: read it all here http://www.incredibleindia.org/newsite/cms_Page.asp I will just give you a glimpse of my country to see it right now http://www.pbase.com/yardbird/incredibleindia

• United States
21 Feb 07
mansha, Thanks so much for the response and the links- the first 2 wouldn't go through, but the last site is awesome. I bookmarked it for later. India sounds like Costa Rica, only on a much larger scale. I am intrigued with the diversities that you describe in culture, people, climate, geography, and wildlife. There is so much history and culture in your country! In the U.S. we have differences from one area of the country to another, but it is not the same as India, where there are many worlds within one country. I have always wanted to do missionary work in the HIV field in Africa after I retire, but since being here at myLot I have been reading more and more about India and I think that I may concentrate my efforts there. I recently watched a documentary on the global HIV/AIDS epidemic, and the problems and needs in India are just as great as those in Africa. I feel that my life won't be complete until I fulfill this ambition to be of some help to people who have been much less fortunate in life than I have been, and I know that a good way to make an impact in a developing country is to help with this pandemic. Don't get me wrong, though- my ulterior motive is to see this amazing part of the world! I'm not that unselfish!

• United States
20 Dec 06
I see that you're posting from Brazil. Did you visit India? What did you love about Himalaya? I know that it's a beautiful part of the world, but is it a place for tourists? Thanks for the response