Get to know people

Philippines
4 responses

• India
20 Dec 06
i work in an office with almost 2000 employees, and it is really difficult to know most of them, but i do meet some through my existing friends.

• Philippines
20 Dec 06
wow that's a large number! i was able to know some people because we usually move from one team to another..and being able to work with these new people enables me to somehow get to know them..

• Canada
6 Jan 07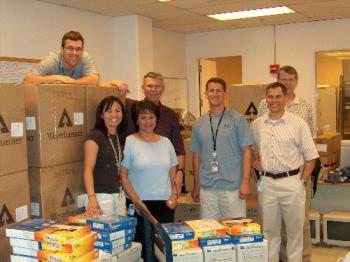 Hmmm..I don't know all of them to be honest with you. I am shy to talk to them. I only know a couple of people in my workplace.


• United States
22 Dec 06
When I worked, I did know all my workmate. It was a small place so everybody knew each other.