what is the most expensive thing you bought on internet??

Italy
December 20, 2006 4:58am CST
I've bought a cd For $50. I don't trust to spend more, Tell me your experience!
11 responses


• United States
21 Dec 06
Well, I haven't bought much jewelry from Ebay (not anything over $100). But the camera yes, it came from a reputable company that was around before they were on Ebay. And I have had a problem before with a camera from them, and it was easily exchanged. So I think I still research the companies before just buying on Ebay and trusting that it's good just because it's on Ebay.

• United States
20 Dec 06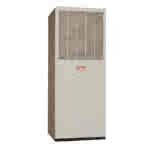 Had to buy a furnace fairly quickly and economically so my furnace man and I headed to Ebay. Found one that is now installed and working beautifully for $153.65, even with his labor charge of 300 that still makes it a great deal for us.

• Indonesia
20 Dec 06
Mine was US$150 I bought a pcmcia card



• United States
22 Dec 06
I bought a reconditioned coach leather shoulder bag on eBay almost two yers ago. It's great, I use it almost everyday. I definitely got my $70.00 worth of use since I've used it almost constantly for nearly two years and it would easily have cost $250-$300.00 new.

• United States
21 Dec 06
I once spent about $50 on a Neil Diamond CD, only because I couldn't find it at any store, and I pretty much looked at every local store and called every CD store in Massachusetts. It belonged to this lady at work, and I hid it for a few days because I was soooo tired of listening to it. When I went back to find it, the box that I had hid it in was thrown away! So the only place I could find it was Amazon.com. It was a sad day when I realized it was $50...

• United States
21 Dec 06
I own a small business and I've spent thousands at a time online using personal cc or debit. I've never had a problem with identity theft. The strangest thing I had happen was a double billing of something that was about $700. Visa quickly took care of the problem and I had my money back.

• United States
20 Dec 06
A Sheared Mink Coat for $2,000 on eBay