what song are you listening at this moment?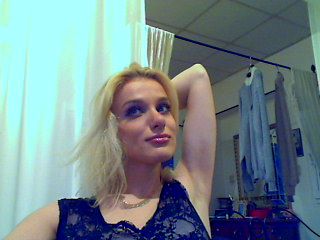 Italy
December 20, 2006 1:01pm CST
i love music.i cant live without music.i love many stiles,many types of music.I dont have my favorite aritist..maybe i am little bit more like rock girl..even if i dont look like:) at this moment i listening Madonna-Jump great song great women:) what about you?
10 responses

• Italy
11 Jan 07
poor you!life is borring wihout music!!!

• India
20 Dec 06
right now im listenin to "summer of '69 " by brian adams

• United States
20 Dec 06
im not listening to anything

• India
12 Jan 07
well i am listening to mettalica these days rocking songs

• Italy
13 Jan 07
i love metalicca..but not all songs:)


• Italy
11 Jan 07
i dont know this song!but i am going to try to download it!thanx and have a nice day too:)

•
13 Jan 07
umm i am listening to Some nohas usually in tube, but right now no song so far as i am sitting on job but will do soooon....xx

• India
2 Feb 07
M listening the song Like Toy Soldier by Eminem.

• India
2 Feb 07
I like music too but i am listening the song i wanna to love you, smackdown, etc from akon feat eminem. Its great song and i love listening them.

• United States
2 Feb 07
Not anything right now, I am actually listening to the news. It's sad a tornado hit in Brevard County Florida and tipped over 3 semi trailers.

• Virgin Islands (U.S.)
2 Feb 07
right now at this current point i am listening to beyonce listen.. lol i love that song so i got it on repeat