what digital camera do you recommend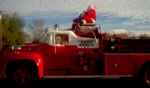 United States
December 20, 2006 10:46pm CST
we're thinking about upgrading to a new digital camera after the holidays, probably with tax refund. Right now we have a hewlett packard photosmart 435. It takes pretty good pictures but it eats the batteries up really fast. what kind of digital camera are you using? are you happy with it? Any digital camera recommendations are welcomed
6 responses

• United States
21 Dec 06
I have a Hewlett Packard Photosmart M417. I'm pretty happy with it but I am still learning. I have two sets of rechargable batteries and a battery charger which helps because I seem to kill the batteries quite easily too.

• Australia
26 Dec 06

I have a Aiptek PocketDV880, i only just got it for christmas but it takes excellent quality pictures, it is 8mp. My fiance paid a couple of hundred for it which is still cheap for a digital camera but it is excellent camera!

• India
21 Dec 06
Well i think Sony is the best and if you really want to buy a good camera go for professional SLR Camera with 12X ZOOM either SONY NIKON OR CANON FOR SLEEK PURPOSES SONY is best

• United States
26 Dec 06
I just got a Fuji FinePix V10. It has 5.1 Megapixels and 3x optical zoom. It has a HUGE LCD screen on the back, its the whole back of the camera. So far it is pretty awesome, the screen is bright and the pictures are very nice. It isn't too fancy, but its a pocket camera, its tiny and easy to use.

• United States
16 Mar 07
I bought a Kodak Easy Share for a starter camera and I love it, however I wish it had a bigger screen to view. It does take wonderful pictures though and was so easy for me to use. If I were to buy another one I would probably upgrade my Easy Share and get another.

• United States
28 Dec 06
An olympus C5500 is a good one. That's what we have. We are very happy with ours. The batteries are rechargable. Bought the nickle ion rechargable batteries, and it takes double AA. Good luck whatever you choose.