My Sassy Girl- English Version?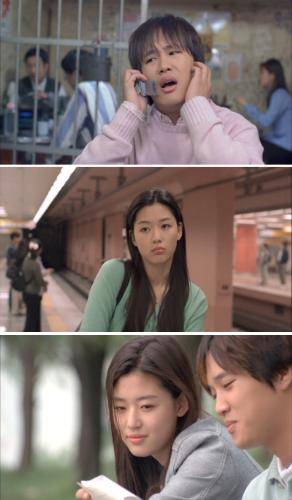 Philippines
December 21, 2006 6:50am CST
The world was swept away into tears with the Sassy Girl- Asian Version. But hey, what is this English version that is set to come out next year? with Elisha Cuthbert doing the role?I just love the Asian version, plus Jeon Ji Hyun. I just hope the English movie and Elisha will equate the splendor of the original Sassy Girl. what do you think so?
3 responses

• Philippines
10 Jan 07
really? i think it would be great.i just hope that the movie would give justice to the original version. i like elisha cuthbert.especially in her movie, the girl next door. anyway, whos gonna play the role of the leading man? is it emile hirsch? elisha's partner in the girl next door?

• Philippines
11 Jan 07
i forgot who will be her lead man... i'l check it again on the internet.. yeah, i love elisha too in her Girl Next Door movie..=)

• Philippines
29 Jan 07
there can only be one sassy girl film for me..the korean film never left my heart since i last watched it. i dont think the new film would be able to equate the asian version.

• Philippines
13 Jan 07
Jesse bradford I think is the male lead.I hope it will live up to the korean version, as we all know hollywood has a tendency to masacre especially an adaptaion.