Old Movies & Remakes

Italy
3 responses

• United States
21 Dec 06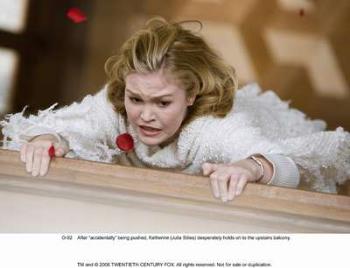 My favorite remake is "The Omen" - god, that child is EVIL. I think they cast the remake really well, that kid is really scary looking, and I like Julia Stiles, she's a great actress, too - anybody know what that lil kids name is?

• United States
21 Dec 06
You should check it out, it's very well done! :)

• Italy
23 Dec 06
I don't like much remakes. They often are not good as the original one.

• United States
22 Dec 06
The best remake I've seen so far is Angels In The Outfield. The original was good but the remake was so much better. Christopher Lloydd as the head angel was great. He did a fantastic job in the role. Of course the rest of the actors did a great job as well just his was very good.