Another good one

United States
7 responses

• India
21 Dec 06
I never care that, because cat also like us. nothing will happen i never feel bad. i will continue my journey.

• United States
21 Dec 06
good quite...................bravooooooooooooo

• India
2 Jan 07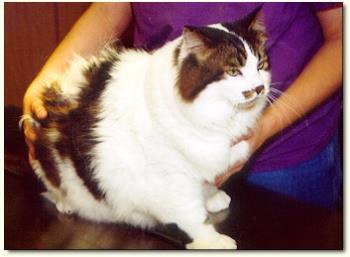 obviously the cat is going somewhere!! but the question is should we go????????????? Once the cat crossed it means that the work you are trying to do has negative forces working on it at that time, or even at all times.... so, its an indication,thats all!! nothing can be done nor can be stop the work,, so just take the indication and be mentally prepared to face obstacles in the path...

• Romania
2 Jan 07
Bikes are Better Than Women 1) Riding a bike in public is not frowned upon. 2) Bikes never want to talk to you about how they feel. 3) Bikes don't complain if things come up and you cannot be with them. 4) You can ride hard and fast or nice and slow, and the bike won't care. 5) Bicycles only require about $25 dollars of maintenance every 1000 miles, while girls require several hundred every feet they walk in a mall. 6) You can have as many bicycles as you want and the others wont care or complain about it. 7) You don't have to worry about needing a rubber, the bike already has all you will need. 8) There is not a long term commitment, if a bike is past using you can just toss it and get another. 9) Bikes will actually save you money. 10) Biking makes men stronger, whereas women generally do the opposite. 11) When you get in a wreck on a bike you will just get hurt, but a wreck with a girl will leave you hurt and broke. 12) A bike never says, "I have a headache." 13) There is no need to go out on a date with a bike and spend lots of money trying to impress it. 14) Both girls and bikes claim they have no gas, but that is actually only true of the bike. 15) If your bike gets taken away the police and others will help get it back, but if you lose a girl no one will help you get her back. 16) A bike doesn't want to cuddle after a long, hard ride. 17) Bikes don't think they are better then men. 18) Bikes allow you to see the world and all its beauty, whereas girls only want you looking at them and not the other beauties. 19) After you get a bike it stays the same weight. 20) When a bike goes it doesn't take half of your money with it. 21) Going too fast on a bike isn't nearly as dangerous as going too fast with a girl. No matter how fast you go on a bike you will never have to pay child support. 22) A bike will take you where you want to go for free, a girl will make you go to places and make you pay for it. 23) With a bike, you don't have to be afraid of the phrase, "It's all down hill from here." 24) You can tell immediately if a bike is straight or not. 25) Coming home late with a bike or going away for a while with a bike won't result in a angry father looking for you with his shotgun. 26) Bikes are simple to understand, and you can easily tell what the problem is and how to fix it. There are no subtle signals you must look for. 27) There is no arguing with a bike about who gets to be on top, for the bike is always on the bottom. 28) Bikes don't ruin men's lives. 29) When you want to ride a bike in a new position the bike doesn't demand to know where you learned that position. 30) Bikes don't come with in-laws.

• United States
2 Jan 07
quite rude on women but xcellent for bike lovers..........

• Malaysia
30 Dec 06
SMART HUNTER A game warden came upon a duck hunter who had bagged 3 ducks and decided to "enforce the laws pending." He stopped the hunter, flashed his badge and said, "Looks like you've had a pretty good day. Mind if I inspect your kill?" The hunter shrugged and handed the ducks to the warden. The warden took one of the ducks, inserted his finger into the duck's butt, pulled it out, sniffed it, and said, "This here's a Washington state duck. Do you have a Washington state hunting license?" The hunter pulled out his wallet and calmly showed the warden a Washington state hunting license. The warden took a second duck, inserted his finger in the bird's butt, pulled it out, sniffed it, and said, "This here's an Idaho duck. Do you have an Idaho state hunting license?" The hunter, getting annoyed, produced an Idaho state hunting license. The warden took a third duck, conducted the same finger test, and said, "This here's an Oregon state duck. Do you have an Oregon state hunting license?" Once again, only this time more aggravated, the hunter produced the appropriate license. The warden, a little disappointed at having struck out, handed the ducks back to the hunter and said, "You've got all of these licenses, just where the hell are you from?" The hunter dropped his pants, bent over, and said "You're so smart, YOU tell ME!"

• United States
30 Dec 06
That is a good one, I like it.


• United States
21 Dec 06
yep it is a veri famous & preached supersition