do you like the peanuts (charley brown and friends)


Lampe, Missouri
December 21, 2006 6:29pm CST
do you like these guys. i use to watch them all the time but now only when they do there christam show do they still play then on cable? i loved them did you like them
6 responses

• Haiti
22 Dec 06
hi cindy i dont really know him. But it would be interesting if you give me more idea abou him. Who is he ? what is doing? and so on..........

• Lampe, Missouri
22 Dec 06
it is a cartoon from when i was a kid.

• United States
22 Dec 06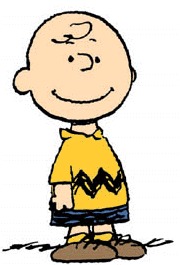 i do, i used to watch all of the shows or episodes when i was a kid. too bad they had to bring up with newer shows. i also had the charlie brown books. i read all of the book and they were funny as hell. i wish i could still see it.

• Lampe, Missouri
22 Dec 06
i miss them to it is like the smurfs i loved them and a few other cartoons that i would say are real cartoons not like the stuff they show now days

• United States
24 Dec 06
i love to watch them and my kids do too but they are from way before i was born but i still like to watch them and how about the old christmas moives and carttoons