HIV insect borne?

Philippines
December 21, 2006 8:31pm CST
i overheared from a news report that scientist in africa are conducting studies on the possibilities of contracting HIV through a mosquitoe bite,i know that the virus cannot survive long hours if taken and separated from its human host,this is creepy.Any body who heared the complete details of the report....i thnk its in cnn or bbc last week.
4 responses

• India
31 Dec 06
MY DEAR FRIEND I M A POST GRADUATE STUDENT OF BIOTECHNOLOGY AND ALSO DOING A PROJECT ON HIV VIRUS AND BELIEVE NO VIRUS IS EVER ALIVE SO THEIR IS NO Q . OF SURVIVAL FOR A VIRUS.AND BELIEVE ME THERE IS NO SUCH CONCRETE FINDING TILL NOW THAT HIV IS MOSQUITO BORNE

• Philippines
2 Jan 07
thanks my friend for the reply...i posted this discussion because i just want to verify if the news is indeed correct...but i do know aids cannot survive for more than 24 hrs outside the human host...but how about thte dengue virus?thats why im of the idea that if dengue can survive if mutated aids may also do..i hope im wrong but this issue may cause serious concern..thanks my friend mayyou succeed in your study.SHALOM(PEACE) TO YOU!

• Philippines
26 Feb 07
My Chemistry teacher when i was in High School told us once that mosquito cannot transfer HIV if they bite a human positive in HIV. If it's possible it's very terrifying. A lot of diseases now can be get from mosquito like malaria and dengue. God bless.

• Hong Kong
26 Feb 07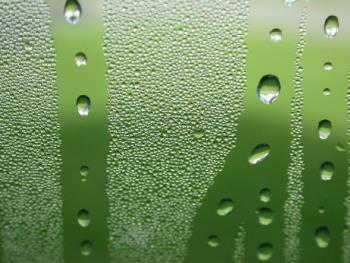 According to report from scientists, there almost not possibility for an individual contracting HIV from mosquitoes. Some time a ago a small community in southern Florida suggested that mosquitoes may have been responsible for the higher on average incidence of AIDS in the local population. Their view points are based on 3 theoretical mechanisms: 1. A mosquito would initiate the cycle by feeding on an HIV positive carrier and ingest the virus. 2. A mosquito which happened to feed on an HIV carrier would feed on AIDS free individuals. As it penetrated the skin of the new host, the mosquito would transfer the virus that were adhering to the mouth parts from the previous meal. 3. When the contaminated mosquito feeding on a new host is interrupted, say, the AIDS-free host squashes the mosquito, it smears HIV contaminated blood into the wound. But some scientist say studies with HIV clearly show that the virus responsible for the AIDS infection is regarded as food to the mosquito and is digested along with the blood meal. As a result, mosquitoes that ingest HIV-infected blood digest that blood within 1-2 days and completely destroy any virus particles that could potentially produce a new infection. Since the virus does not survive to reproduce and invade the salivary glands, the mechanism that most mosquito-borne parasites use to get from one host to the next is not possible with HIV. Also calculations with mosquitoes and HIV show that a normal individual would have to be bitten by 10 million mosquitoes that had begun feeding on an AIDS carrier to receive a single unit of HIV from contaminated mosquito mouth parts.