And the world Changed......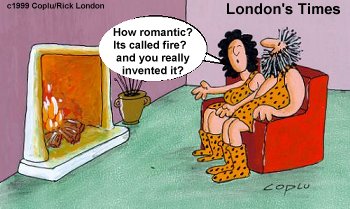 Canada
5 responses

• Philippines
27 Dec 06
i think electricity,coz if we dont have electric, we cannot use computers and we cannot earn at mylot :)


• Canada
23 Dec 06
Very interetsing like oyu response thanks for the post

• Canada
22 Dec 06
I would have to say schools.It allows us to gather together to exchange thoughts and ideas which opens up new areas to search.It also eductes us to help improve ourselves and help others.

• Canada
22 Dec 06
awsome, never thought of that...when did we have to start going to school?? hmmmmm thanks for the post

• India
22 Dec 06
hi,we can't specify which is the most important...when electracity was not there,the invention of electracity is most important.....same in the other inventions also,take trains,aeroplanes,radio,televisions...now COMPUTER rulong the world.in future what will be the important we don't expect..

• Portugal
27 Dec 06

There are some who would say that the safety pin is one of the most important inventions....especially for children for many years before Pampers. Another one would be the paper clip. How about scissors now there's something that many of us could not live without. As others have said before me there is not just one thing that can be considered the most important for in one way or another they are all inner active. For example, to have electricity in your home you also need electric power plants, wire, light poles. Seems like a never ending circle.

• Canada
4 Jan 07
Even the smallest item are important, thanks for the post