Do you love the film "Brave heart"?(yes or no) Please join~~~

China
December 22, 2006 2:14am CST
6 responses

• India
22 Dec 06
yI have seen the movie. It is really a good work and mel gibson is awesome in the movie. Everybody must see the movie. But i dont understand where to join.


• Philippines
22 Dec 06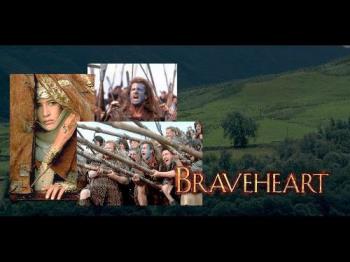 Yes, i love the movie Braveheart.It was very inspiring story with lots of history behind it.I think its one of Mel Gibsons best work. Fact:most of the swords used in the movie where made in the Philippines(my country)

• India
7 Aug 10
Its very inspiring and patriotic movie. I love this movie.

• United States
10 Jan 07
Yes. I was born in Scotland what more can I say. Wallace is my hero and Mel Gibson did a good job portraying him