Does money really give you happiness?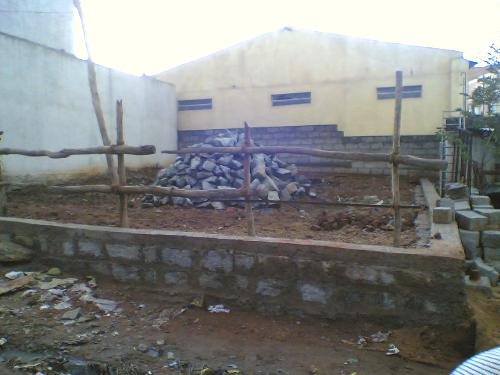 India
10 responses

• India
22 Dec 06
Money does not give you happiness, but it does give you food, shelter and clothes which contribute to a happy frame of mind. A recent survey comes to mind - most people who said they were happy were people who had a decent income. The very poor were generally not happy. The very rich also had a low percentage of people who claimed they were happy. So without a minimum amount of money in your pocket, the chances of your being happy are bleak. The problem arises because we are taught by religious leaders and perhaps even parents that money is not good, one must not hanker after it etc. The truth is there can be no life as we know it without money. Money is only a measure of our productivity on earth. Take away the measure and you will be truly unhappy, because being productive on earth, in whatever way is what makes life worth living.

• India
22 Dec 06
Have you studied Economics?

• United States
2 Jan 07
You have touched on some very interesting, but true points. Although money cannot buy happiness, it provides stability and contributes to the continuous flow of happiness. Money is a powerful thing; having too much of it and having none at all can cause conflict and stress. But having some, I can almost always guarantee will put a daily smile on your face. That is called being comfortable.

• Australia
28 Dec 06
Money is necessary to survive, but happiness can't be bought. Look at the divorce rate among rich people - very high. I don't know the statistics but I wouldn't be surprised if rich people divorce more frequently than poor people. And lots of children of the very rich often rebel more than children from poorer backgrounds. Money can buy lots of worldly goods but it can't buy love. If you have love you have nothing.

• India
3 Jan 07
You said,"If you have love you have nothing."...? Can you justify this statement? I really believe that if you have love you have got everything, even that which money cant get you.

• Philippines
22 Dec 06
Maybe temporary happiness but not eternal happiness. having money will satisfy your earthly needs but when it comes to spiritual needs you do not need money to spiritually happy.

• India
22 Dec 06
Sounds true, but what with all those people selling spiritual aids to the world at such high rates?

• Pakistan
22 Dec 06
I agree with u...Money is for life comfort but not to satisfy our feeling and emotions...its materialism if we say money fulfil our desires...

• India
22 Dec 06
So apart from money, is there anything else that brings happiness?


• India
22 Dec 06
Hey, i think you are right, the more we get, the more we need to give.


• India
22 Dec 06
So does that mean money gives material happiness rather than happiness from within your heart?


• India
22 Dec 06
i think it satifies needs of human beings ! and which is indirectly happiness and without money , man is a beggar !

• India
22 Dec 06
Have you been in a situation where you had no money?

• India
3 Jan 07
yeah... very much.... only those people having enough money with them would accept your view and when you take away their money and take them out of the comfort zone, they are down and out and surely, money is the only thing which makes people happier.