What is your blood group?

India
December 22, 2006 5:57am CST
O+ is my Blood Group & so is my attitude. and your..........?
4 responses

• Malaysia
22 Dec 06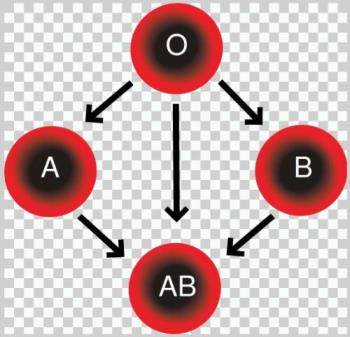 Hi enemies, Pls read your blood group compatibility:- Blood group O (or blood group zero in some countries) individuals do not have either A or B antigens on the surface of their RBCs, but their blood serum contains IgM antibodies against both A and B antigens. Therefore, a group O individual can only receive blood from a group O individual, but they can donate blood to individuals of any ABO blood group (ie A, B, O or AB). O- is therefore used when an emergency transfusion is necessary and there has not been enough time to verify the patient's blood type.

• Italy
22 Dec 06
i dont know my group but my mother said i have the group AB

• United Arab Emirates
10 Jan 07
I am AB negative. As this is a rare blood group,Group AB negative blood is needed for the manufacture of plasma - a rich 'soup' of essential proteins - plasma is separated from red blood cells and frozen when fresh. Less than 1% of the population possess AB negative blood.