whats you favorite cookie flavor?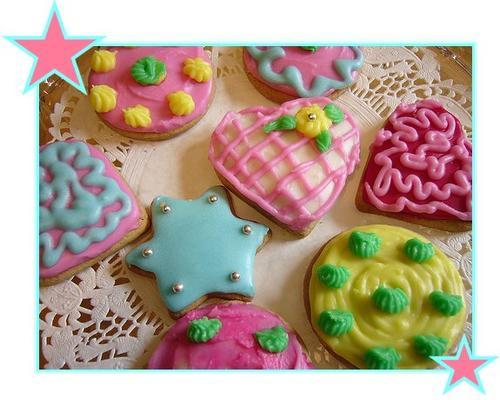 Mexico
December 22, 2006 12:23pm CST
I´ve heard that in some parts of the world thay make the most delicious cookies. of couse some people say their moms make the best ones because they have that touch of home made flavor:D
9 responses

• India
11 Jan 07
I like cashew crunch, chocholate falvoured cookies a lot. its hard to say anything in particular. when i wud enter a cookie shop ,first i wud have a nice look at it, and then wud choose the most decilious of them all covered with chocholate and nuts.


• United States
7 Feb 07
Well I really like the ever famous chocolate chip cookie but my all time favorite is the sugar cookies my aunt makes she makes them with sour cream. I dont know how she does it but they are to die for!


• United States
7 Feb 07
I'm a chocolate chip peanut butter kind of girl

• United States
30 Jan 07
Snickerdoodles, chocolate chip and peanut butter are my three favorties but I can't have too many of them. Warm and right out of the oven are the best in my opinion.

• United States
22 Dec 06
My favorite cookie is chocolate chip but pretty much anything involving chocolate is good to be. I also like oatmeal if they are done right. I have never been really fond of peanut butter but my friend gave me some for christmas and they were really good.