Did Alexander kill his own father to become the next king?

India
2 responses

• United States
23 Dec 06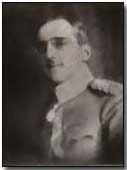 There are several King Alexander's in history. I am assuming that you are referring to King Alexander of Serbia. King Alexander I of Yugoslavia (1888-1934) lived a turbulent life as Crown Prince, Regent, Commander in Chief and finally King of Serbia and, latterly, Yugoslavia.http://www.firstworldwar.com/bio/alexander_serbia.htm It was rumored that he killed his father. His father was in very ill health at the time and the nation was in dire need of direction and leadership. You can read more at the website below. http://www.firstworldwar.com/bio/alexander_serbia.htm

• United States
26 Dec 06
Sorry about that. They are both very interesting pieces of history. Thanks for the comment back.

• India
23 Dec 06
Probably you are talking about the Alexander the Great who wanted the world under his armpit. More or less he succeeded in his adventure. Whether he had killed his father or not remains a mystery. There are different versions. Yes you are right in olden days it was a method to get the throne. See the Indian Mugul emperors. As how Orangaseeb becomes the last emperor of the Mugal hierachy, we all knew. Why should we go very far? What happened in a small gas rich country like Qater a few years ago? We all knew. When the present ruler's father was the Amir of that country and during he was in an official visit to another country, his son forcibly got hold of his father's throne. See what happened in Nepal. All these things are going on in this 21st century too.