National Flower of your country ...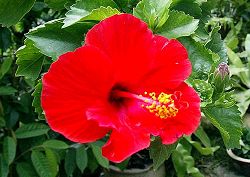 Malaysia
December 23, 2006 5:19am CST
23/12/2006...What is the name of the National Flower of your country? Explain a little further about this flower... I am from Malaysia and the National Flower of my country is the Red colored Hibiscus, or Bunga Raya ( in our national language) . The scientific name for this flower is – Rosa Sinensis, one of the many varieties of the hibiscus. Our 1st Prime Minister, Tunku Abdul Rahman has chosen this flower to be the national flower of our country because it can be found in abundance throughout the country and this 5 petaled Hibiscus symbolizing the Rukunnegara ( the 5 Principles of Nationhood): 1. Belief in God - Kepercayaan kepada Tuhan 2. Loyalty to King and Country - Kesetiaan kepada Raja dan Negara 3. Supremacy of the Constitution - Keluhuran Perlembagaan 4. Rule of Law - Kedaulatan Undang-undang 5. Mutual Respect and Morality - Kesopanan dan Kesusilaan The red color of this flower represents courage.
9 responses

• Australia
6 Feb 07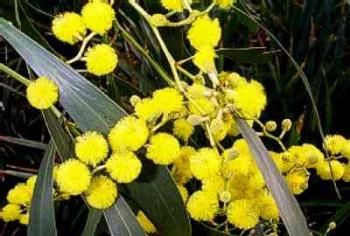 The National Flower of Australia is the Golden Wattle. Its botanical name is Acacia pycnantha and enjoyed popular acceptance as Australia's national flower for much of last century but it was not proclaimed as the national floral emblem until 1988, the year of Australia's bicentenary. Acacia is the largest genus in the family Mimosaceae, the Mimosa family, which is mainly tropical and sub-tropical in distribution. Acacia pycnantha, the golden wattle, is a shrub or small tree about 4 to 8 metres tall. In 1992, September 1 was formally declared National Wattle Day.

• Australia
13 Feb 07
Thank you very much for giving me best response for this discussion asimo. :)

• India
17 Jun 07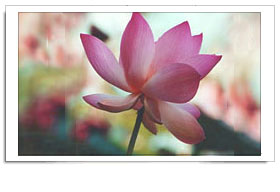 Lotus (Nelumbo Nucipera Gaertn) is the National Flower of India. It is a sacred flower and occupies a unique position in the art and mythology of ancient India and has been an auspicious symbol of Indian culture since time immemorial. You can find many Indian Gods and Godesses holding this flower in their hands. India is rich in flora. Currently available data place India in the tenth position in the world and fourth in Asia in plant diversity. From about 70 per cent geographical area surveyed so far, 47,000 species of plants have been described by the Botanical Survey of India

• Pakistan
9 Feb 07
China does not have an official national flower,but the tree peony can be regerded as a national favorite.the tree peony received the most votes in a survey conduntced in 1994 in every district in China asking people to select a national flower---a high honor for the peony in a country that loves flowers.

• India
24 Dec 06
Our National Flower is LOTUS


• Malaysia
25 Jul 07
ondo, can you give a further explanation of this national flower of your country ? "Sampaguita" , I am very sorry to say that I never heard about this flower before, is this the scientific name of the flower ? It would be much better if you could show us the picture of this flower.

• Austin, Texas
29 Nov 15
So embarrassing but must confess my ignorance. I did not know. Looked it up. Now it's even more embarrassing because I should have at least guessed. Duh! It's the rose. Heard about the Rose Garden at the White House all my life. DUH!!

HONORING THE AMERICAN LANDSCAPE Skip to content Share In 1985, the United States Senate passed a resolution asking the president to declare the rose as the national floral emblem. On November 20th, 1986, then president Ronald Reagan signed a proclamation c

• United States
7 Jan 07
I am from Pakistan...... Our National Flower is Jasmine.