i need help please!!!!??????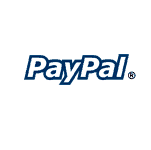 India
3 responses

• India
24 Dec 06
just go to the paypal home page to sign up. paypal is very safe according to me. u dont need to have a credit card, when the credit card details are asked just pres cancel. there is absolutely no harm in making an account in paypal so go on!!

• Albania
24 Dec 06
Paypal is very secure forms of money transactions. please go to its website to get a detailed description of how it works.To use it , it should also be available in your country

• Australia
24 Dec 06
I have never had any trouble with Paypal all you have to be careful about is not to answer any questions about your Paypal account when coming from an email these could be fake accounts, always go to your Paypal account that is where they will make communication with you.