Do You Like TOM and JERRY Show?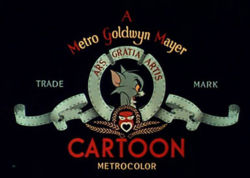 India
9 responses

• India
19 Jan 07
i like it so much,because its a fresh entertainment.

• India
24 Dec 06
i m at 23 .i never miss a chance to see tom and jerry. i really like that show. it give me new enrgy. i have a dvd and wenwvr i got any deprssion or moodouts, i just play dvd and after seeing it automatically i forgot all things...thanks for the wonderfull cartoon series... and you know one of the maker of tom and jerry passed away 3 days ago checkut ma discussion http://www.mylot.com/w/discussions/470484.aspx/?ref=Serjas


• India
24 Dec 06
You have not mentioned that whether you like that show or not.

• India
24 Dec 06
ya tom or jerry is commonly watch by all the peoples.It will releive all the pressure and tensions for some time



• India
19 Jan 07
its my fav. show till date and will continue to be so