James Brown dies at age of 73

United States
December 25, 2006 2:14am CST
Not exactly the best time of the year to hear or get news like this or have something like this happen to, but the news came in a few minutes ago that James Brown, the Godfather of Soul, has passed away from pneumonia. Sorry for being the bearer of bad news, but he died at around 1:45AM eastern time (GMT -0500). He had to cancel a couple of shows because of his being in the hospital, & was looking forwards to getting out & performing next weekend (probably to ring in the year 2007). My condolences to his family, & I got to admit that I kind of feel for those looking forwards to his performance that will not happen over the next weekend.
2 responses

• Romania
31 Jan 07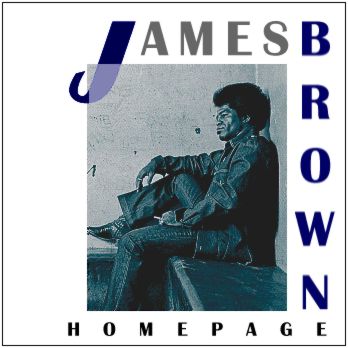 James Joseph Brown (May 3, 1933 – December 25, 2006), commonly referred to as "The Godfather of Soul" and "The Hardest Working Man in Show Business," was an American entertainer recognized as one of the most influential figures in 20th century popular music. He was renowned for his shouting vocals, feverish dancing and unique rhythmic style.As a prolific singer, songwriter, bandleader, and record producer, Brown was a pivotal force in the evolution of gospel and rhythm and blues into soul and funk. He left his mark on numerous other musical genres, including rock, jazz, disco, dance and electronic music, reggae, afrobeat and hip hop.In addition, his music provided the foundation for go-go –a music form derived "from the 'thumpin' funk' sound of James Brown," according to Chuck Brown (no relation) who popularized the music in and around the Washington, DC area Brown began his professional music career in 1953 and skyrocketed to fame during the late 1950s and early 1960s on the strength of his thrilling live performances and string of smash hits. In spite of various personal problems and setbacks, he continued to score hits in every decade through the 1980s. In addition to his acclaim in music, Brown was a presence in American political affairs during the 1960s and 1970s, noted especially for his activism on behalf of African Americans and the poor. During the early 1980s, Brown's music helped to shape the rhythms of early hip hop music, with many groups looping or sampling his funk grooves and turning them into what became hip hop "classics" and the foundations of this music genre.James Brown was recognized by a plethora of (mostly self-bestowed) titles, including Soul Brother Number One, Mr. Dynamite, the Hardest Working Man in Show Business, Minister of The New New Super Heavy Funk, Mr. Please Please Please, The Boss, and the best-known, the Godfather of Soul. TO THE MEMORY OF JAMES BROWN His soul filled our ears as we tapped both our feet His dress, his moves, his style just so neat So James Brown now joins the ultimate band In "ROCK & ROLL" heaven, the final stand For 73 years he shared all of his soul along with raw energy within his control He rocked the joint always beyond compare his " I FEEL GOOD " was always there The microphone and stand his favorite tool the cape on his shoulders was just too cool the depth of feeling, and music inside we will always remember his soulful stride THE GODFATHER OF SOUL, was his recognized tag now where he has gone, "PAPA'S GOT A BRAND NEW BAG"his real gospel heart, is where it belongs in SOUL heaven above singing those songs So James takes the "NIGHT TRAIN" and is singing out loud as he did in 68 singing I'm Black and I'm Proud his soul and his song fill the heavens with feeling and leave the angels and god rockin' & reelin' So JAMES I would sing "PLEASE, PLEASE, DON'T GO but an angel holds your cape for the very next show a concert in the sky, where your soul still abides and always that feeling from deep down inside Goodbye Mr. Brown, so rock on with the band in ROCK & ROLL heaven where the music is grand so while your there Mr. SOUL, give all that listens a deal to a song from within that is very much real And these words I say as we part for awhile Thank you GODFATHER, for your fabulous style Your soul filled my heart, and my ears with your sound Rock on with the angels, goodbye MR. BROWN

• United States
31 Jan 07
Yeah - he sure left a legacy in the music industry. Even activist, Al Sharpton was very much impacted by James Brown. That's the reason for the hairdo, because James Brown suggested to him that Mr Sharpton should do his hair like his own so they'd think Al was his son.


• United States
25 Dec 06
He was one of those who started back in probably the 1960's, if not earlier, & kept going strong through the decades & changes in music & all. Not many have sucha long career like he did.